More than half of all adults in the United States are overweight. So it's not surprising that people are looking for help to lose extra fat.
One aid that is becoming increasingly popular is CBD supplements. Cannabidiol (CBD), is a nonpsychoactive compound found in the cannabis plant. Studies and personal experiences have shown how CBD can help curb your appetite, shift stubborn fat and improve your metabolism. It may be one of the safest and most effective weight-loss supplements we know of.
However, not all supplements are created equal. And a quick google search will bring up oils, gummies, pills, and more, at various dosages and in various forms. How do you know which will be the most effective to help you lose weight? Here we will give a brief overview of the different CBD supplements.
How CBD Aids Weight Loss
Your body houses an endocannabinoid system that interacts with the compounds found in Cannabis. CBD binds to CB1 and CB2 receptors found in the brain and nervous system and other major organs such as the lungs and skin. This allows CBD to have some amazing effects on the body.
Here we will give a brief overview:
Fat Browning – CBD has the amazing ability to transform fat cells so that they can be more easily burned away. It turns "bad fat" – white fat cells, into brown fat cells, also known as "good fat." (1)
Brown fat cells contain raised numbers of mitochondria and use more energy, which means they are more easily used as fuel and burned.
Appetite-suppressant – CBD interacts with your body's natural endocannabinoid system and blocks certain CB1 receptors. One of the effects of this is a reduction in hunger. (2) On the other hand, another compound found in Cannabis – tetrahydrocannabinol (THC), has the opposite effect and actually increases appetite.
Reduces Stress and Improves Sleep – CBD may benefit your sleep and reduce cortisol levels which cause stress and inflammation. (3) (4) This can help you on your weight loss journey partially because it is easier to stick to healthier habits when you feel good. In addition, your body is more likely to hold onto fat when you are getting insufficient sleep, or your cortisol levels are high.
Insulin Regulation – When there is too much insulin in the bloodstream, our bodies are unable to burn fat. Irregular blood sugar can also lead to sugar cravings, making it hard to restrict food intake. CBD helps to stabilize insulin levels, kickstarting the body into burning fat. One study incorporating data from 4,567 patients found that regular marijuana users had 17% lower fasting insulin levels, 16% lower levels of insulin resistance, and a smaller waist circumference. (5)
Mitochondrial Function – Mitochondria is the source of energy within a cell. Imbalances can negatively affect how we burn energy and make weight gain more likely. Fixing those imbalances can dramatically improve your metabolism. CBD has the incredible ability to regulate mitochondrial activity. (6)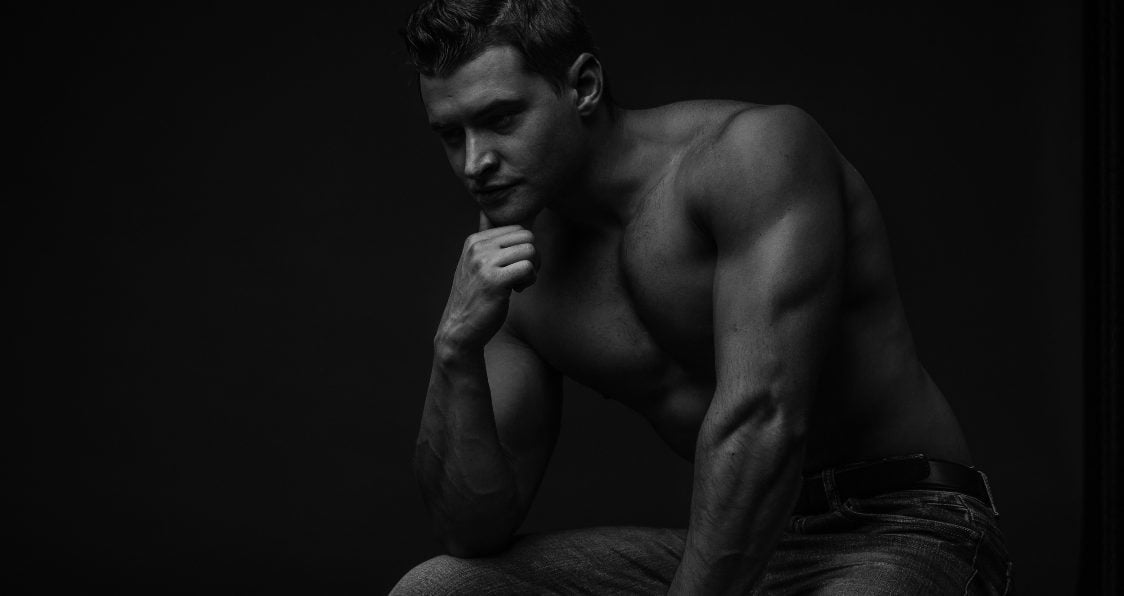 Types of CBD
All CBD products, regardless of what form they're in, come in three basic varieties:
Full-spectrum CBD: Contains all parts of the hemp plant, including CBD and small traces of other CBD compounds such as THC and terpenes.
Broad-spectrum CBD: Includes all of the ingredients in full-spectrum CBD, except THC.
CBD isolates The purest form, containing only CBD.
Other products contain both CBD and THC. These products have their own benefits. However, THC is the psychoactive compound in Cannabis, so if you want to avoid feeling high, look for products with just trace amounts of THC.
Different Forms of CBD
Everybody processes cannabis and cannabinoids a little differently. Finding your ideal form of cannabis consumption may take trial and error. The most common forms include CBD oil, pills, creams, and vapor liquid.
Different forms affect your body in different ways. Some key differences include:
Onset: How quickly will the product begin to work?
Distribution: Which parts of the body will be most affected?
Duration: How long will the effects last?
Dose: How much CBD are you getting?
Edibles and Capsules
Onset: 1-2 hours.
Distribution: Absorbed by the gut and modified by the liver, then spreads throughout the body fairly evenly.
Duration: Effects may last up to 12 hours.
Dose: Doses of CBD products range from 5 mg to hundreds of milligrams.
Before reaching the liver, cannabinoids will interact with receptors in the gut, making capsules an effective way to take CBD for weight loss. The long-lasting effects of capsules mean that you benefit from their effects for longer.
Shred CBD comes in capsule form and has been specifically designed to aid weight loss.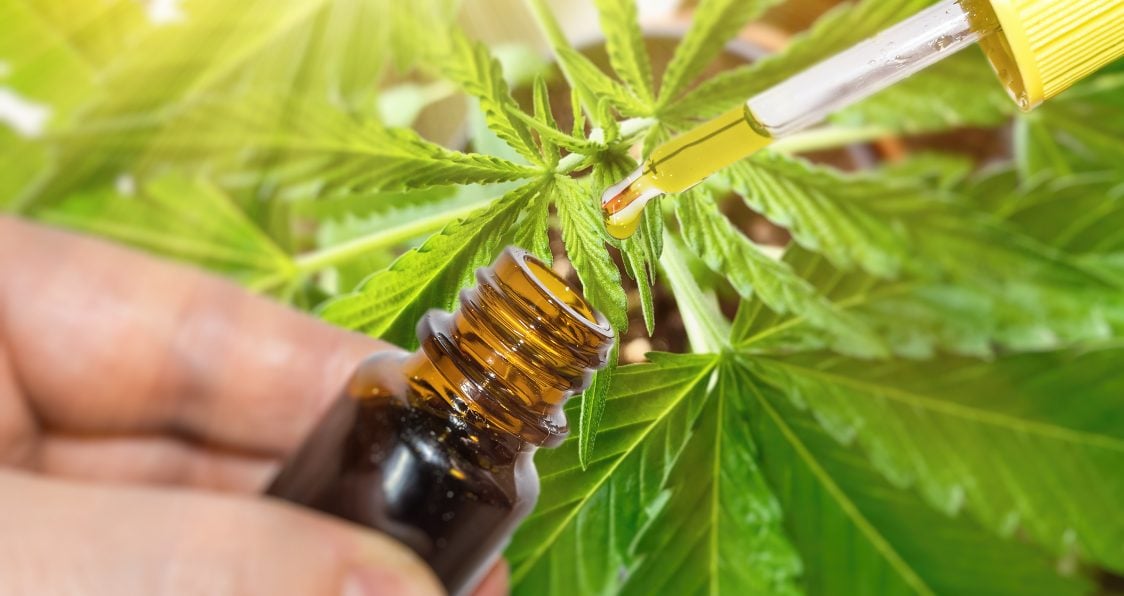 Tinctures, Oils, and Sprays
Onset: 15 minutes – 1 hour.
Distribution: Absorbed into the bloodstream by the mouth, then evenly distributes.
Duration: Lasts around 6-8 hours.
Dose: 2.5-5 mg of CBD is a common starting dose.
Oral-mucosal drugs are directly absorbed into the blood via the mouth. It is best to place the dose under the tongue and wait for a minute before swallowing. If swallowed, you will experience similar effects to capsules but at a lower dose and at a quicker pace, making it less effective for weight loss.
Smoking and Vaping
Onset: Seconds to minutes.
Distribution: Impacts the lungs immediately, then the brain and heart, then is distributed throughout the body.
Duration: Most effects subside after 2-3 hours.
Dose: As little as is necessary.
When cannabis is inhaled through the lungs, it is sent to the brain before being metabolized. This makes it fast-acting and short-lived. This is effective for acute problems such as nausea and pain, but it is not the best method for weight loss.
Other Forms of Cannabis
Some other forms of CBD you might see include:
Topicals
Topicals are creams containing CBD. They can be very effective for skin conditions or joint pain, but they are not absorbed into the bloodstream. Therefore, they are not effective for weight loss.
Transdermal
Transdermal products are patches that are applied to the skin. They are designed to release cannabinoids into the bloodstream at a constant rate.
Although that sounds like a compelling option, studies have brought into question the effectiveness of Transdermal CBD. In a clinical trial, transdermals failed to treat epilepsy, where a sublingual CBD isolate was effective. If a company is selling a transdermal product, it should be able to demonstrate how well it is absorbed.
Water Soluble
Cannabinoids like to mix with oil, not water. However, some companies have found ways to dissolve them in water, allowing for CBD-infused beverages. The research is limited. However, in order to make cannabinoids water-soluble, they are changed in a way that means you absorb them quicker. This means that you may experience a bigger effect for a shorter period, which may not be the most effective way to take CBD for weight loss.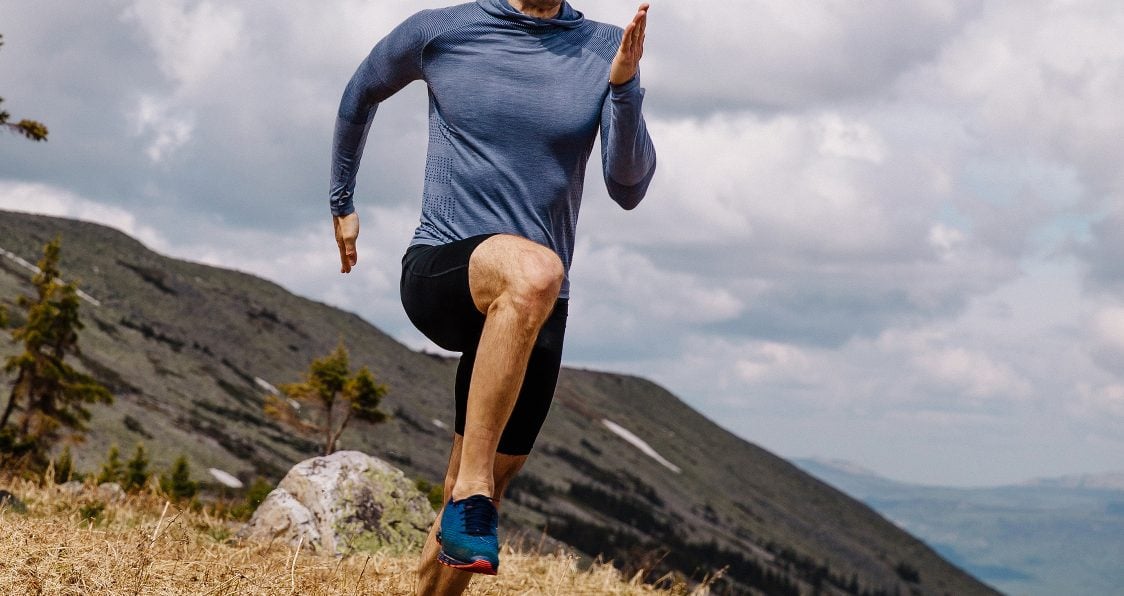 CBD Dosing
In a 2017 review, it was found that there is no universal dosage of CBD. Most human studies range between 20 and 1,500 mg per day. (7) There is no single dose that will be right for everyone. You should experiment with different products and find what works best for you.
What happens if you take CBD every day?
A 2011 review on the safety and side effects of CBD found no adverse effects of continuous use of CBD, even at high doses such as 1,500mg. (8)
Is CBD Legal?
Cannabidiol (CBD) products are legal on the federal level so long as they contain under 0.3% THC. Most CBD products will be well under this limit. For example, ShredCBD contains under 0.1%.
The food and drug administration has even approved the use of one CBD product, Epidiolex, which can now be given on prescription to treat epilepsy.
CBD Pills Vs. CBD Oil For Weight Loss
Two of the most effective and most common ways to take CBD to aid in weight loss are CBD oil or CBD pills. How do you decide which is right for you?
The differences are actually quite small. Both have the same potential benefits. However, capsules can be easier to manage and are dosed more precisely than CBD oil for weight loss.
Furthermore, capsules lead to slower absorption, and you will experience the effects for longer, which may give them the edge when it comes to CBD products for weight loss.
In one study on CBD and epilepsy, researchers explained,
"Administering CBD as a capsule rather than a liquid allows for more precise determination of pharmacokinetic parameters and is more representative of CBD swallowed products." (9)
Furthermore, full-spectrum CBD oil or any other oil form has an earthy taste, which isn't to everyone's taste. A capsule or a pill, on the other hand, is easy to swallow and won't leave you with any taste.
Our recommendation for a CBD pill for weight loss is ShredCBD.
Limitations of CBD and Weight Loss
When it comes to health and wellness, nothing replaces a healthy diet. Although using CBD can certainly help you to lose weight, you will only experience these health benefits when taken alongside a healthy diet.
Let us know what you think in the comments below. Also, be sure to follow Generation Iron on Facebook, Twitter, and Instagram. 
*Images courtesy of Envato
References
Parray, H.A., Yun, J.W. Cannabidiol promotes browning in 3T3-L1 adipocytes. Mol Cell Biochem 416, 131–139 (2016). https://doi.org/10.1007/s11010-016-2702-5
Rossi, Francesca et al. "Role of Cannabinoids in Obesity." International journal of molecular sciences vol. 19,9 2690. 10 Sep. 2018, doi:10.3390/ijms19092690
Shannon, Scott et al. "Cannabidiol in Anxiety and Sleep: A Large Case Series." The Permanente journal vol. 23 (2019): 18-041. doi:10.7812/TPP/18-041
Murillo-Rodríguez, Eric et al. "Cannabidiol, a constituent of Cannabis sativa, modulates sleep in rats." FEBS letters vol. 580,18 (2006): 4337-45. doi:10.1016/j.febslet.2006.04.102
Penner, Elizabeth A et al. "The impact of marijuana use on glucose, insulin, and insulin resistance among US adults." The American journal of medicine vol. 126,7 (2013): 583-9. doi:10.1016/j.amjmed.2013.03.002
Ryan, Duncan et al. "Cannabidiol targets mitochondria to regulate intracellular Ca2+ levels." The Journal of neuroscience : the official journal of the Society for Neuroscience vol. 29,7 (2009): 2053-63. doi:10.1523/JNEUROSCI.4212-08.2009
Iffland, K., & Grotenhermen, F. (2017). An Update on Safety and Side Effects of Cannabidiol: A Review of Clinical Data and Relevant Animal Studies. Cannabis And Cannabinoid Research, 2(1), 139-154. doi: 10.1089/can.2016.0034
Bergamaschi, Mateus Machado et al. "Safety and side effects of cannabidiol, a Cannabis sativa constituent." Current drug safety vol. 6,4 (2011): 237-49. doi:10.2174/157488611798280924
Birnbaum, AK, Karanam, A, Marino, SE, et al. Food effect on pharmacokinetics of cannabidiol oral capsules in adult patients with refractory epilepsy. Epilepsia. 2019; 60: 1586– 1592. https://doi.org/10.1111/epi.16093