Did you update your bathroom? Revamp your kitchen? Install new flooring? We would love to share your project, big or small! Send us what you did and our editorial team will consider it for our "My Fresh Home" series, which will be published every Thursday. Check out our submission instructions at the bottom of the page.
Today we want to share a story from Freshome reader Haiku, who completed a fireplace face-lift: Most homes built around the 70s and 80s usually have fireplaces with bricks varying in color from orangey-red to black-brown-red. Automatically, it makes the room look dated and drab. One fairly easy fix is to whitewash the fireplace – it instantly makes the room look light and bright. However, it's time-consuming and can be a bit frustrating depending on how porous or dark your fireplace is. But it's definitely doable! I've whitewashed two fireplaces, in both our previous and current home. I turned our last fireplace from this: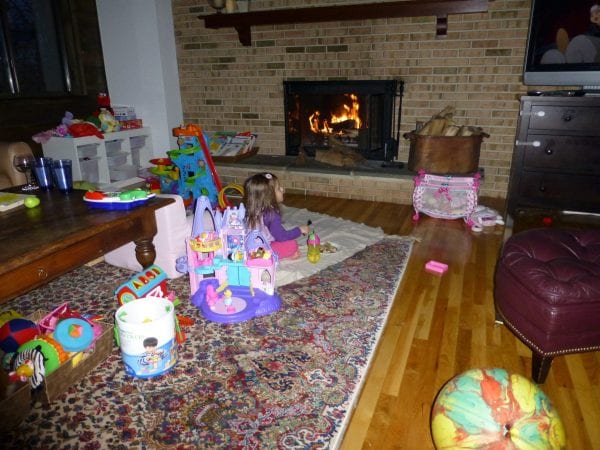 Shop These Products Now: Footrest Stool – Indoor Fire PlaceTo this:
Shop These Products Now: Wooden Coffee Table – Luxury SofaIt's our listing photo, so all clutter has been cleared away but it does make a huge difference, doesn't it?