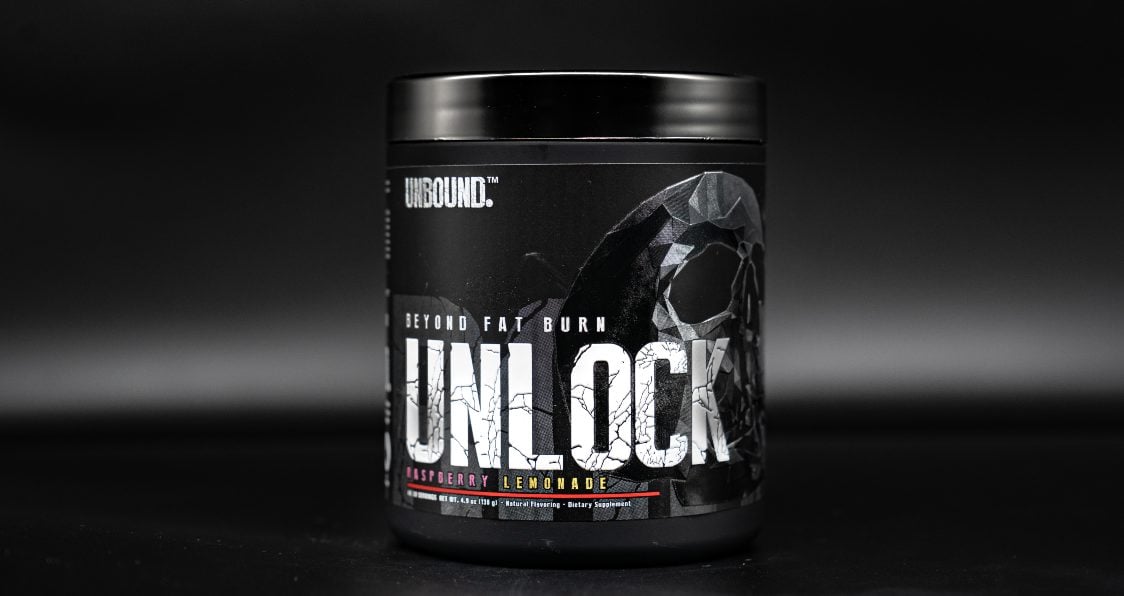 Work for energy, appetite control, and fat burn with a fat burner proven to work.
Product Overview
Burning stubborn belly fat can be hard. That means toning and sculpting a shredded physique may seem just unobtainable. But take away the negative talk and really think about what needs to happen. A good diet, solid training plan, and an unphased mindset to get this fat loss done. Even with a lights out routine, some assistance is welcome and a fat burner is here to give you that vital boost you want most. Unbound Unlock is a seriously effective and powerful fat burning supplement designed to give you the best chance at fat loss so that shredded aesthetic is right around the corner.
A top tier fat burner will contain ingredients that are clean and effective to provide for benefits that actually work and results that are actually seen. A transparent label and fully disclosed ingredients list, matched by a powerful formula and one that is well-researched at that, can give you the best chance at fat loss so no doubt ever creeps into your mind again. Unbound Unlock does that and more as an awesome fat burning supplement to boost energy, offer better appetite control, and aid in that vital fat burn.
Unbound is on a mission to help those self-starters get the gains they want most. They seek those who set the highest standards, not follow them, and whose demand for greatness is unparalleled by others. Unbound wants their athletes to be unequaled in a world of mediocrity and by designing and creating high quality supplements, they understand that those seeking to be the best, need the best when it comes to fueling their bodies and driving towards the top. A sister company to the amazing and top tier company NutraBio, their honesty and transparency shows through with every product.
Unbound Unlock Highlights
Unbound Unlock is an amazing fat burner created with the best ingredients to produce an all-star fat burning formula. With 11 effective and high-quality ingredients, Unlock has the power to enhance energy, support appetite control, and promote that vital fat burn you want most. With Unbound's undivided dedication and uncompromising results, any athlete willing to push their limit will benefit greatly from Unlock's true potential. Even though burning stubborn fat can be hard, Unbound Unlock makes it a reality.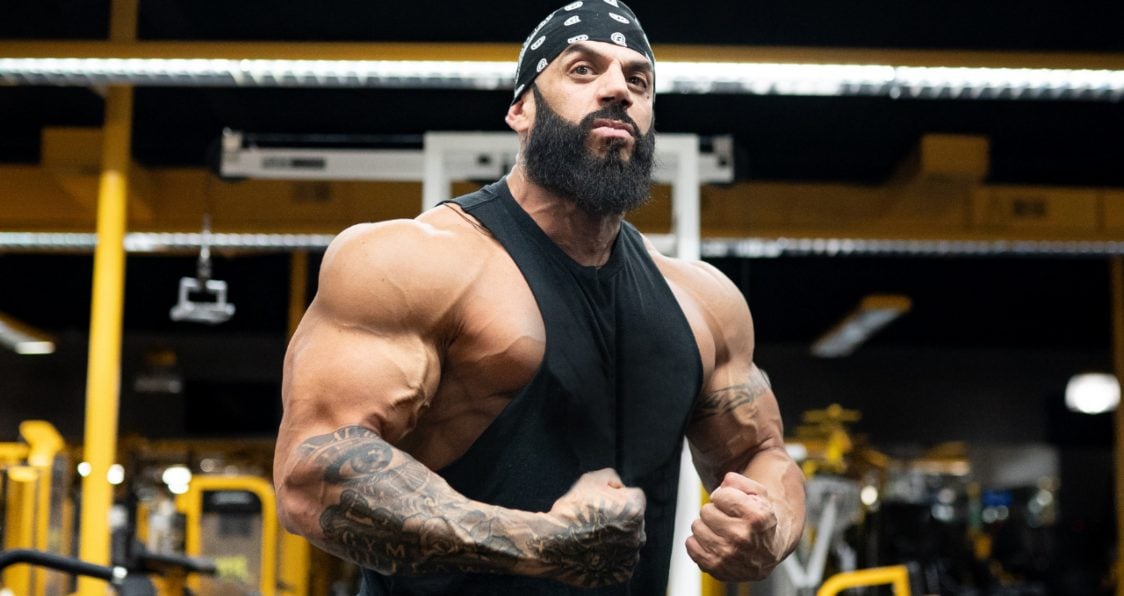 Ingredients
MitoBurn L-BAIBA: Known to have benefits towards glucose uptake, free fatty acid oxidation, and changes in body composition. It can also support weight management by promoting greater energy expenditure and insulin sensitivity (1).
GBB: GBB is short for gamma-butyrobetaine and it can increase carnitine levels which support better fat burning and supports the body's natural ability to mobilize and burn fatty acids for energy.
Grains Of Paradise: May help stimulate brown fat thermogenesis and increase whole-body energy expenditure while reducing body fat mass (2).
Cocoabuterol: A patented natural cocoa extract, this can support muscle protein synthesis, reduce muscle protein breakdown, promote fat utilization, and eliminate excess fluid in the body.
RhodioPrime: A quality form of Rhodiola, which is known for its mood-enhancing properties, this can support mood, motivation, focus, and energy for longer periods of time (3).
InnoSlim: May enhance glucose uptake into the muscle cells, support stable blood glucose levels and muscle energy production, and aid in weight loss.
Zum XR: Works to enhance the effects of other ingredients, like caffeine, for longer lasting effects in the body.
Acetyl-L-Carnitine: Help the body burn fat for energy, enhance mental energy, and support the production of key neurotransmitters (4).
L-Tyrosine: An essential amino acid used to produce neurotransmitters like norepinephrine and epinephrine which are vital for fat burning.
Caffeine Anhydrous: Increases energy, motivation, focus, and alertness while working to burst fatigue and kickstart your metabolism (5).
Flucoxanthin: Known to stimulate receptors in white fat cells and encourage a higher metabolic rate.
Other Ingredients
Citric acid, natural flavors, malic acid, sucralose, acesulfame potassium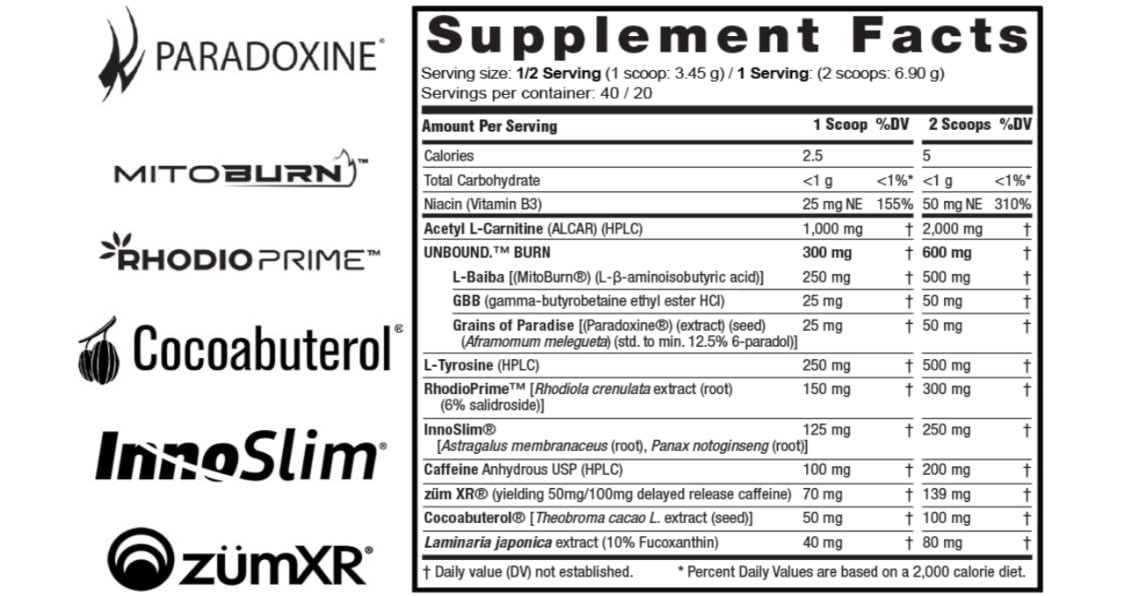 | | |
| --- | --- |
| Stim Or Non-Stim | Stim |
| Number Of Servings | 20 |
| Serving Size | 1 scoop |
| Flavors | Raspberry Lemonade, Mojito, Melon Spice |
| Best Way To Take | Take 2 scoops with 12-16 oz. of water. To assess tolerance, take ½ scoop. Drink in the morning or any time before 5 p.m. |
Price, Flavors & Effectiveness
Unbound Unlock is the perfect supplement to boost your fat burning needs built around a great formula to enhance energy, support appetite control, and aid in that desired fat burn. With 20 servings per container, one serving size of 2 scoops will pump you with these amazing ingredients to give you everything from this powerful fat burner. Three flavors in Raspberry Lemonade, Mojito, and Melon Spice offer a delicious taste so you will never grow bored with it.
Featured Unbound Athlete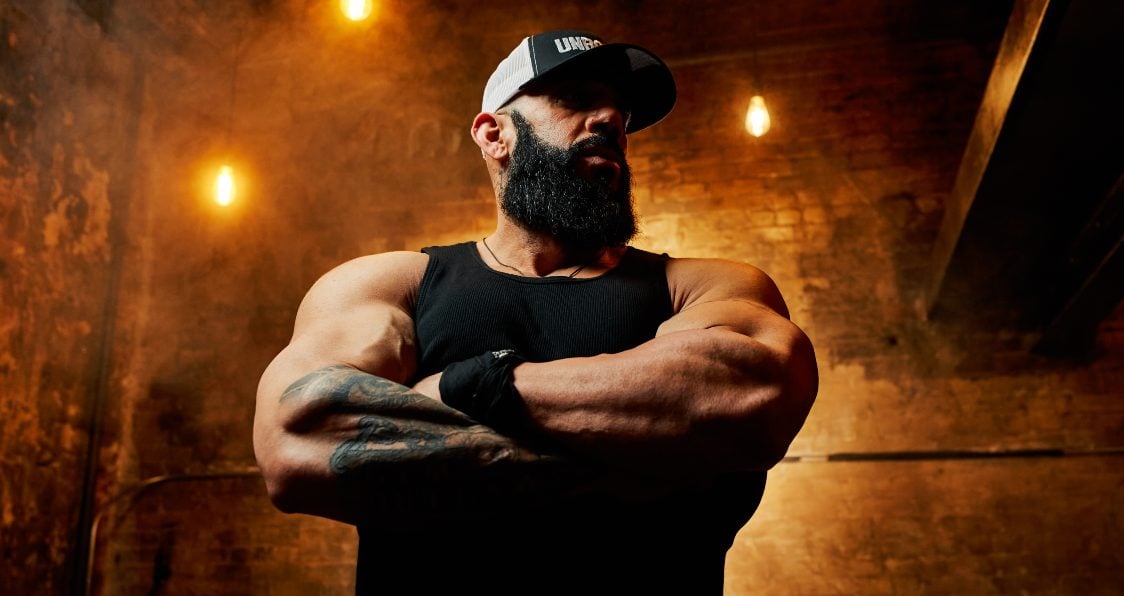 Erik Ramirez is an IFBB pro bodybuilder and Unbound athlete who uses their supplements to enhance his absolutely shredded aesthetic. With many competitions under his belt, he was crowned the 2015 North American Overall Champion and has competed in other events including the New York Pro, Toronto Pro, Tampa Pro 212, and the 2020 Chicago Pro Men's Bodybuilding contest. Working with Unbound, Ramirez uses their high-quality supplements to fuel his workouts and recovery given their innovative formulas, clean ingredients, and advanced results for maximum gains.
---
Check out our list of the Best Fat Burners On The Market for more great fat burning supplements!
---
Overall Value
Unbound Unlock is that fat burning supplement you need to see those desired gains come to life. With 11 powerful and effective ingredients, Unlock works to boost energy, provide for better appetite control, and aid in that valuable fat burn you want most. Unbound works with those athletes who have an uncompromising approach to success, both physically and mentally, as they push themselves to the limit every day. What you are really getting is a top tier fat burning supplement with high-quality ingredients, great flavors, and real results. Check out Unbound Unlock today and unlock the fat burning potential you may not have known you had.
Generation Iron may receive commissions on purchases made through our links. See our disclosure page for more information.
Let us know what you think in the comments below. Also, be sure to follow Generation Iron on Facebook, Twitter, and Instagram. 
*Images courtesy of Unbound
References